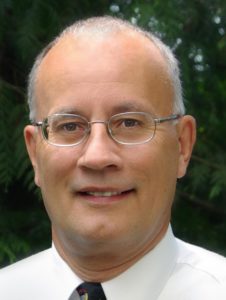 As an Independent Insurance Broker, Rick meets with you at a time and place that's convenient for you! Offerings include  Life Insurance, Disability Income Replacement Insurance, Mortgage Life Insurance and Critical Illness Insurance .  Give him a call or an email.
If you are a business owner who has Employee Benefits, and would like to go to market with your coverage, Rick is a specialist in the Benefits Field as well. As an Independent Broker, Rick goes to the insurance market to ensure his clients obtain the best coverage for each dollar invested.
Rick has worked in the Life Insurance & Employee Benefits field since 2008, after retiring from radio broadcasting.  He is an Associate Agent with the Independent Construction and Businesses Association (ICBA). Empire Life, Manulife, ,Pacific Blue Cross and BBD in the Employee Benefits field.  He is an also Independent Life Insurance Broker. He represents a number of Insurance Companies including Manulife, Empire Life, Ivari, IA and RBC.  Education achievements include Life Insurance Accreditation, a Bachelor of Arts Degree, a Marketing Certificate, and a Certified Radio Marketing Designation.
Rick is fully life-licensed in British Columbia and in Alberta.
His personal traits include concern for detail and follow through; integrity; a service focus and a strong work ethic.  He is an excellent listener, and works hard to design life insurance and employee benefit strategies that reflect client's needs and goals!  He is rarely happier than when he has provided solid solutions, thereby earning his client's trust. An excellent communicator, Rick has the ability to making the technical aspects of insurance and employee benefits easy to understand.
For enjoyment away from work, Rick has served as the Play by Play host for on line telecasts of the Ridge Meadows Flames Junior Hockey Club in Maple Ridge BC and as a Marketing Consultant with the team. He is also serves voluntarily in various leadership capacities at the Maple Ridge Christian Reformed Church
Insurance Products and Services are offered by Richard Lee Garrison